Les vés : on en vend, on les entretient et on les conduit !
Infos; batterie,entretien…
Serving our clients for over 30 years,we know that the path to success is through informed decision-making and the need to seize the opportunities favorable to the realization of the full potential of your business.

JN Auto, leading retailer of used electric vehicles in Québec, can help you transform your fleet of combustion vehicles in electric vehicle fleet. Our turnkey service will guide you through the steps to get there.

Sustainable development is now within everyone's reach with the arrival of alternative energy. Today rolling green is no longer a possibility, but a reality that could save you thousands of dollars. Our priority? Help you save money and this, while helping to improve your brand to your customers.
Here are some advantages of going green for the sake of your wallet, but also for the environment and sustainable development.


Clean and renewable energy:

With an electric car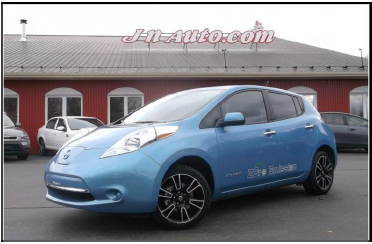 , your portfolio is more thank you to the major oil and fluctuations in the price at the pump. You will be able to realize significant savings.



Reliability and Maintenance:

Maintaining an electric car is simple and inexpensive, averaging 40% less than a conventional combustion engine vehicle. No oil change to be made. The VE has 35% fewer parts, so by default simpler and more reliable than thermal system.



Car insurance:

On average, it costs 20% less to ensure electric car.



Greenhouse gases:

Obviously, the electric cars do not emit greenhouse gases, which greatly improves the air quality for future generations.



Brand image:

If you are concerned about your brand, a transition to electric cars will create a positive perception to your customers and may even become an advantage to the competition.
Here is a simple chart to show you the real savings to drive green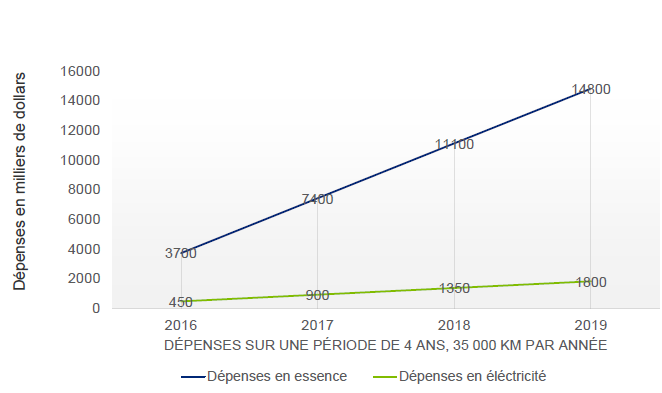 Note that in this chart, gasoline is at $ 1.25 per liter, consumption of 8.5 L per 100 km and consumption of VE 20 kWh per 100 km.
Here are three companies that have made significant savings by converting their fleet to electric cars.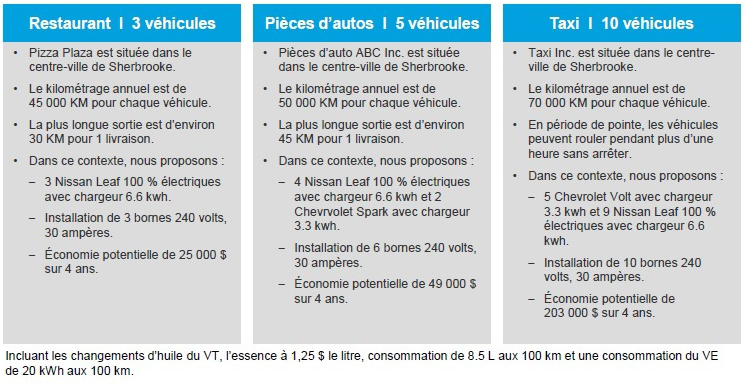 It is possible to rent an EV to make your own test drives at auto JN. This way you can test the performance of autonomy and recharge. We take care of everything, here's how:

- VE Delivery to the address you want, free if in a radius of 200 KM, or $ 1 per KM supplemental.
- Rent the 240V terminal (free).
- Rent the EV, Unlimited mileage, contact us.
- No security deposit.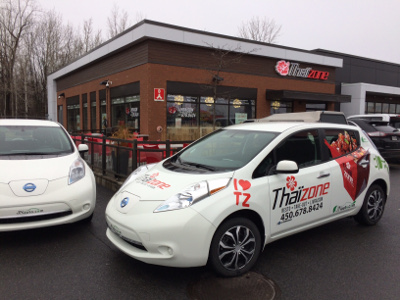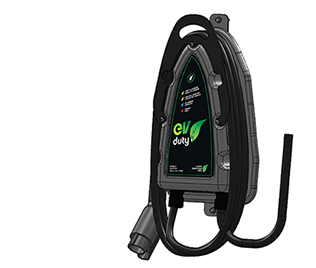 Since spring 2015, we Depository terminals EV Duty.
The EV duty terminal is a level 2 charging station for electric vehicles. It can recharge an EV faster with its power of 7.2kW (30A 240VAC). It is compatible with all vehicles that have an SAE J1772 charging port.




Specifications



- SEALED! Certified to -40 ° C
- 3 years warranty
- Dimensions 432mm x 254mm x 108mm (17'' x 10'' x 4¼'')
- Requires connection via an adjacent junction box (more details in the User Manual). Inform your electrician.
- The terminal is programmed to provide a maximum of 30 amps. A 40-amp circuit breaker is required.
- With a plug welder and wall bracket, making the terminal easy to carry. The electrician should install a NEMA 6-50 outlet with a circuit breaker with a minimum capacity of 40 amperes.
With the help of SOLPAK, you can keep your food warm.

Your meals can now stay warm throughout the journey through the unique Hotsheet. Designed to be plugged into the cigarette lighter of your vehicle, meals temperature be maintained and even warmed up destination. In combination with a thermos bag SOLPAK, you have a winning solution delivery!


Advantages:



- Flexible, it adapts to any type of bag or delivery box.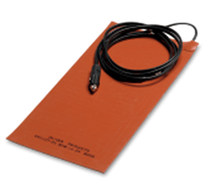 - Reaches 70 ° to 80 ° C (160 ° -175 ° F) in only 8 minutes.
- Maintaining and even increasing the temperature of the meal.
- Conçue en caoutchouc et silicone et a un taille de 8.5 pouces x 18 pouces.
- Designed rubber and silicone and has a size of 8.5 inches x 18 inches.
- Double extension 'Y' also available, allowing to connect 2 'Hotsheets' together.

Categories